Dental advertising done right.

ToothAds is a modern web advertising platform for the dental industry.

Learn More Try it out
ToothAds makes dental advertising easier than ever.
Powerful Analytics
The ToothAds dashboard allows you to visualize the performance of your advertisements in real time. Stop digging through numbers and enjoy advanced charting and visualization.
Mobile Ready Dashboard
Don't confine yourself to the office—with ToothAds, you can check the performance of your advertisements or websites on the go. ToothAds offers support for all modern tablets and smartphones.

Quick Setup & Integration
Avoid the complexities of complex code or painful advertising platform integrations. ToothAds was built to be rapidly integrated so you can start generating income & traffic quickly.
Simple & Easy Interface
We've built the ToothAds interface to be as easy to use as possible. Simple dashboard configuration and easy-to-understand analytics allow anybody, regardless of their web experience, to get started quickly.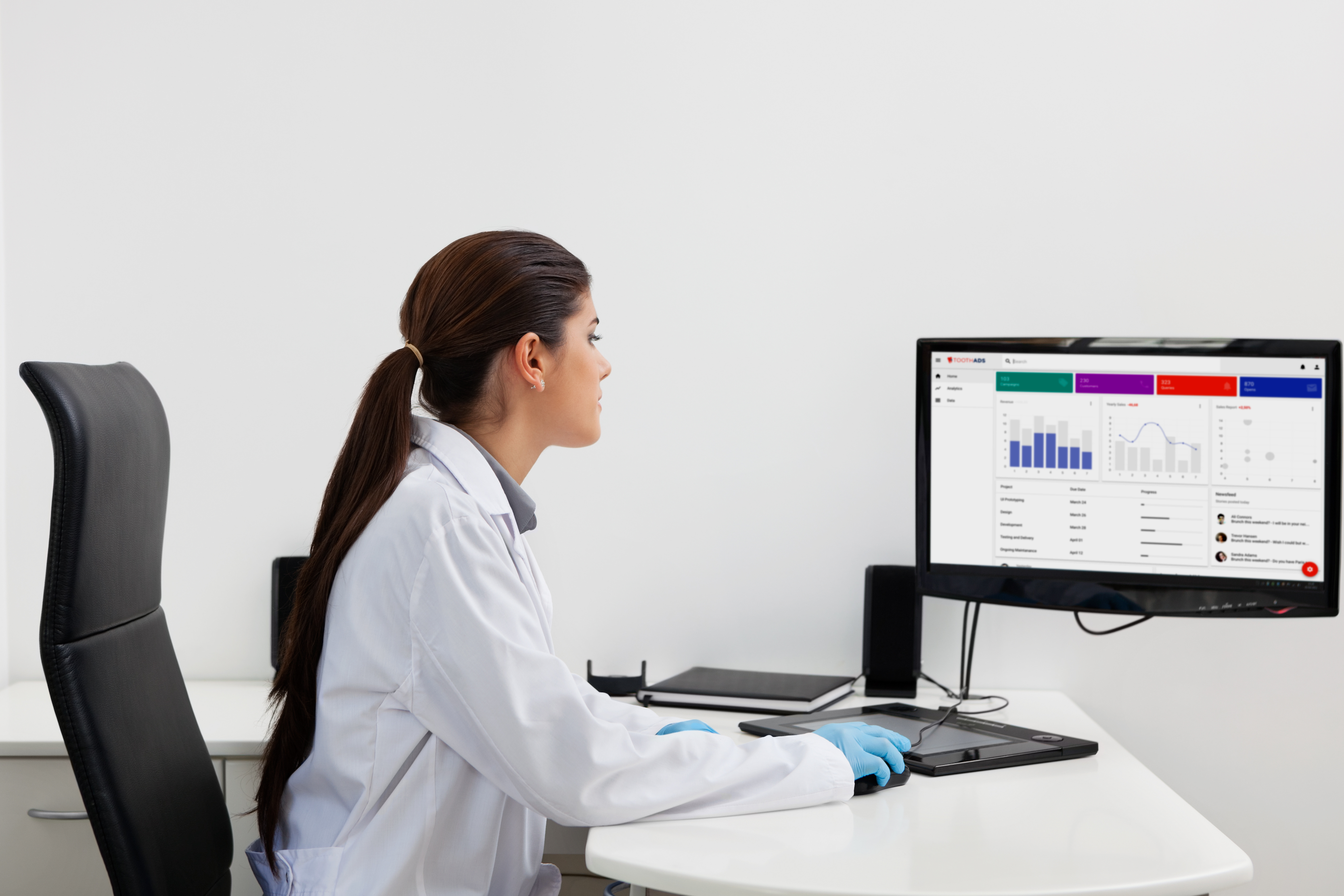 Your online advertising presence, easier than ever.
Treat yourself to an advertising platform packed with features.
Secure your data
ToothAds offers enterprise-grade data security, so your statistics and content remain safe and secure.
Bring Companies together

Create symbiotic relationships with other companies in the industry by using ToothAds. You can work together like never before.
reach a wider audience
Your reach is wider than ever with ToothAds—reach individuals across borders and industries by using ToothAds.
the toothads advantage
We want to help your dental business succeed—we've been there before. By using ToothAds to manage your online advertising presence, whether you're an advertiser or a content provider, we can help you reach your goals. With ToothAds, it's easier than ever before.
Setup Time
Manual Advertisement placement